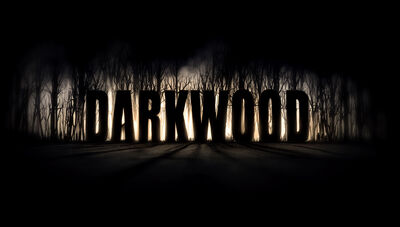 Darkwood is an unforgiving game about survival, exploration and fear set in the mysterious woods somewhere in the territory of the Soviet Bloc. By blending RPG, roguelike and adventure elements together with a challenging difficulty, Darkwood aims to please players craving for a deep and rewarding experience.
Key features:
Survival horror from a top-down perspective that is terrifying to play.
By day explore the randomly generated, ever-sinister woods, scavenge for materials, craft weapons and discover new secrets.
By night find shelter, barricade, set up traps and hide or defend yourself from the horrors that lurk in the dark.
Gain skills and perks by extracting a strange essence from mutated fauna and flora and injecting it into your bloodstream. Watch out for unexpected consequences…
Make decisions that impact the world of Darkwood, its inhabitants and the story you experience.
Meet eerie characters, learn their stories and decide their fate. And remember - don't trust anyone.
As nights go by, the lines between reality and nightmarish fantasies begin to blur. Are you ready to step into Darkwood?
Availability Edit
Darkwood on Steam and on GOG for PC, Mac, and Linux.
Minimum system requirements Edit
| Platform | PC | Mac | Linux |
| --- | --- | --- | --- |
| OS | Windows Vista or later | OSX 10.8 or higher  | Ubuntu 12.04 or later  |
| CPU | Intel Core 2 Duo 2.8Ghz or equivalent | Intel Core 2 Duo 2.8Ghz or equivalent | Intel Core 2 Duo 2.8Ghz or equivalent |
| RAM | 4 GB RAM | 4 GB RAM  | 4 GB RAM  |
| GPU | Geforce 8800GT / ATI Radeon HD 4850 | Geforce 8800GT / ATI Radeon HD 4850 | Geforce 8800GT / ATI Radeon HD 4850 |
| HDD | 6 GB available space | 6 GB available space | 6 GB available space |
| Notes | Minimum resolution: 1280x768 | Minimum resolution: 1280x768 | Minimum resolution: 1280x768 |